Medical tourism is becoming more and more popular for Australians who want to improve their face and body. Though different plastic and cosmetic surgery options are already available here at home, many would still prefer getting, for example, the nose job Thailand is offering. Speaking of which, let us find out why this is one of the most wanted medical tourism cosmetic surgery procedure in Thailand.
Nose job Thailand: Why Thailand?
Of all the countries that offer cheap cosmetic surgery procedures, why should we get the nose job Thailand is offering? Here is why:
Thai surgeons
Thailand boasts that their surgeons and doctors have studied and trained abroad, particularly in western countries where there is so much they could learn and experience about plastic and cosmetic surgery. They are more than capable of performing even the most complicated face plastic surgery, like rhinoplasty.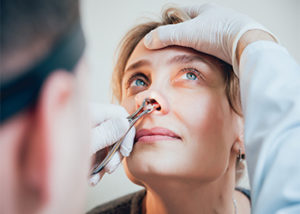 Thai hospitals
Medical establishments like the Bumrungrad International Hospital and Bangkok General Hospital are proud of the high-tech facilities that they have, making them capable of providing high-quality cosmetic surgery procedures to their local and foreign patients. Even the most complicated nose job Thailand can do is claimed to be safely performed in a world-class hospital.
Thai tourism
No one can deny the beauty of this exotic country. In fact, Thailand is one of the Asian countries that foreigners prefer to visit for a vacation. Just the thought of having a wonderful holiday in a breathtaking island while getting inexpensive cosmetic surgery, like the nose job Thailand is offering, now wouldn't that sound enticing enough?
Thai procedure cost
Imagine getting the nose job Thailand is offering for almost a quarter of the price you would pay in Australia! Yes! Many medical tourism websites and marketing agencies commercialise nose jobs in Thailand to have a starting price range of $800 to $1200. Compare that to, for instance, Brisbane's price offering of $7000 to $12000. What a catch, right?
Nose job Thailand: Is it worth it?
In 2015, a Melbourne-based hairdresser named Rhiannon Langley shared her experience during her rhinoplasty procedure in Thailand. She shared on Instagram her nose job in Thailand and what happened during her medical holiday. She is just one of the many Australian men and women who would travel far and wide just to get their cosmetic surgery for half the price. But, is it really worth it? Here are some of the reminders you need to think about when considering taking that medical vacation abroad.
Do you know the reputation and credentials of the surgeon who would perform the surgery?
Are you sure that the material they would use for your nose job in Thailand is of high-quality?
Are you sure that your procedure would be performed in a first-rate hospital, or is there a chance that your surgery would be 'conveniently' performed in the comfort of your doctor's office?
Do you know the package inclusions of the travel accommodation you purchased?
Have you thought about the potential risks and unwanted complications that you might have during and after the surgery?
Have you been educated about the ins and outs of the whole surgery and have all your questions about the procedure been answered to your satisfaction?
Are you sure that the nose job Thailand is offering is the best cosmetic surgery procedure that can help you and your beauty or medical dilemma?
Let these questions remind you of what you deserve during this life-changing experience, and let you feel at ease in thinking that if you have all the answers to these questions, and you would still want to push through and go to Thailand, that you are making the best choice for you.